Kids will love picking dandelions for these delicious cookies! 
Be sure to remove the petals from the green leafy base. Hold the petals (yellow and white flowers) and gently pull apart.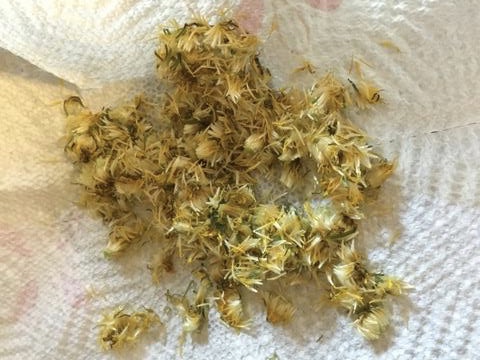 ​
Ingredients:
3/4 cup honey
1 cup oil, we prefer melted coconut oil
3 eggs
2 tsp vanilla
2 cup flour
2 cup oatmeal
3/4 cup dandelion petals

Directions:
1. Preheat oven to 375 degrees.
2. Mix honey, oil, eggs and vanilla.
3. Stir in flour and oatmeal until dough forms.
4. Fold in dandelion petals.
5. Coat sheet pan with cooking spray or line with parchment paper and drop dough by the teaspoonful on to the pan. Flatten each cookie slightly before baking.
6. Bake for 12-15 minutes or until lightly browned.
7. Let cool for a few minutes and then carefully remove from pan and cool the remainder of the way.
8. Enjoy!