This recipe is great served as a snack or dessert - as a bonus, it is fairly healthy and very easy to make! Kids will also love helping you build these Apple Nachos and you can make endless different varieties with other toppings.
Toasted Coconut and Caramel Apple Nachos
Ingredients:
Apples
Caramel sauce
Shredded coconut, toasted or as is
Mini chocolate chips
Directions:
1. Wash, core and slice apples very thin.
2. Spread half of the apple slices on a dish, then drizzle with caramel sauce and sprinkle with coconut and mini chocolate chips.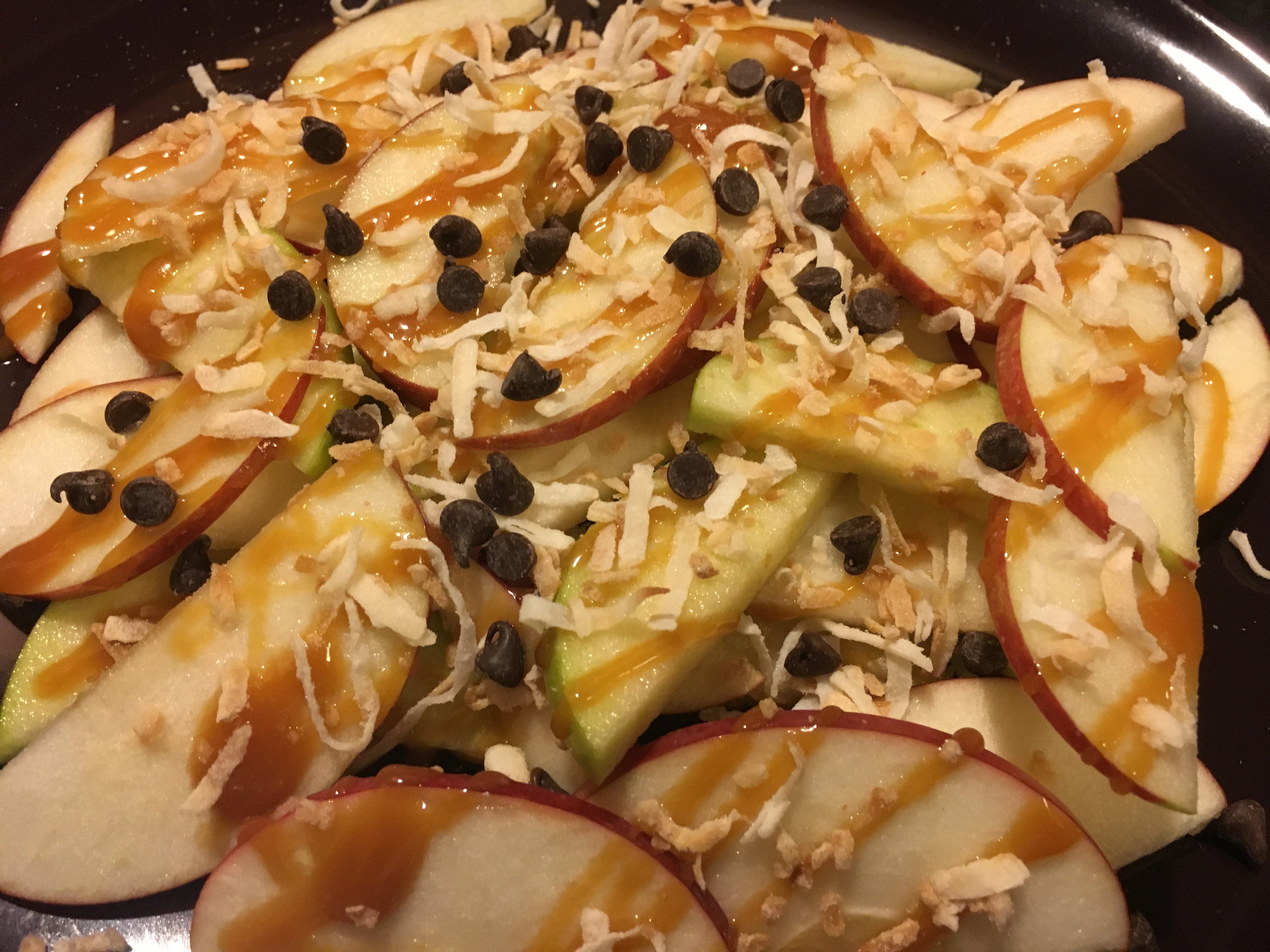 3. Place the remainder of apple slices on top of the others and repeat with the caramel, coconut and mini chocolate chips.
4. Serve immediately.