Looking for a good "excuse" to have cake for breakfast? This recipe is perfect for a birthday breakfast or any time you'd like to add a little extra fun to your day! These pancakes taste like cake, without being overly sweet. Serve them with the glaze in the recipe below or butter and syrup. This recipe makes a big batch of pancakes and can easily be cut in half... or make extra for the next day!
I made these for breakfast for a birthday sleepover. They were a huge hit with all of the kiddos!
Ingredients:
2 cups Bisquick™ mix
2 cups yellow cake mix
2 cups milk
2 tsp vanilla
4 eggs
1/4 cup candy sprinkles

Glaze:
2 1/2 cups powdered sugar
4 tablespoons milk
1 teaspoon vanilla
Sprinkles, for garnish

Directions:
1. In medium bowl, combine Bisquick™ and the cake mix. In a separate bowl combine milk, eggs and vanilla - mix well.
2. Add liquid mixture to dry ingredients and stir together until combined. Fold in sprinkles.
3. Heat griddle or skillet over medium heat. Spray with nonstick cooking spray, and pour batter onto skillet. Flip pancakes when you start to see bubbles on the top of them, cook until golden brown on both sides.
​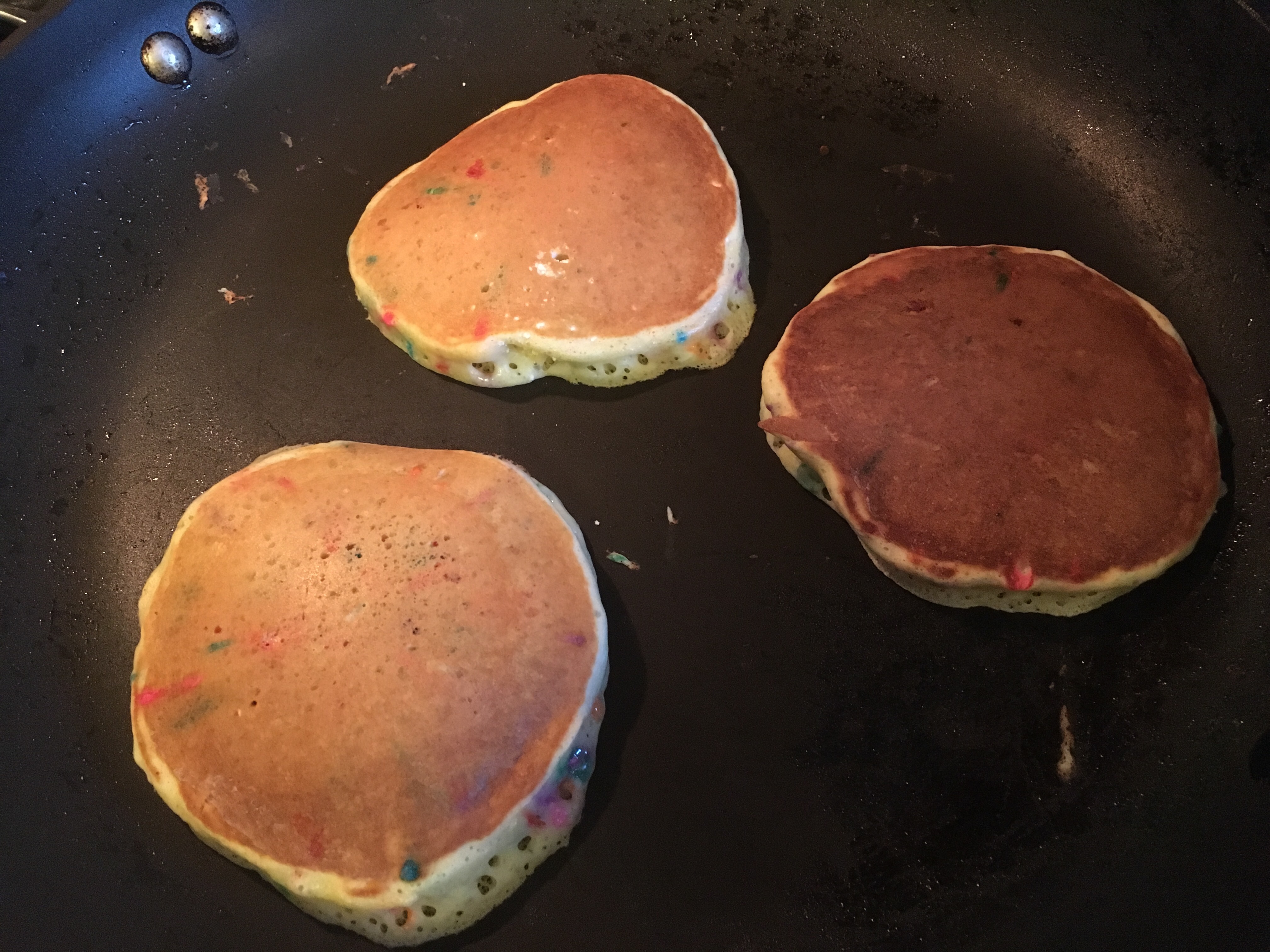 4. In small bowl, mix together glaze ingredients - powdered sugar, milk and vanilla until smooth.
5. Serve pancakes hot, drizzled with glaze and some extra sprinkles!