I love cheese. All kinds of cheese. I am sorta a charcuterie board snob and love finding creative ways to spice them up. This one is one of my favorites: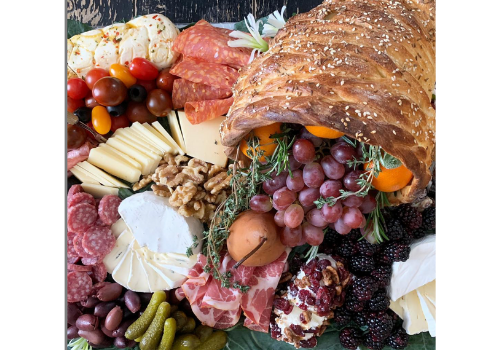 But sometimes fancy cheeses and cured meats can be intimidating -- so I wanted to find a fun and easy way to dress up your basic cheese and crackers.
Enter the pumpkin-shaped cheese ball! How fun is this little fella?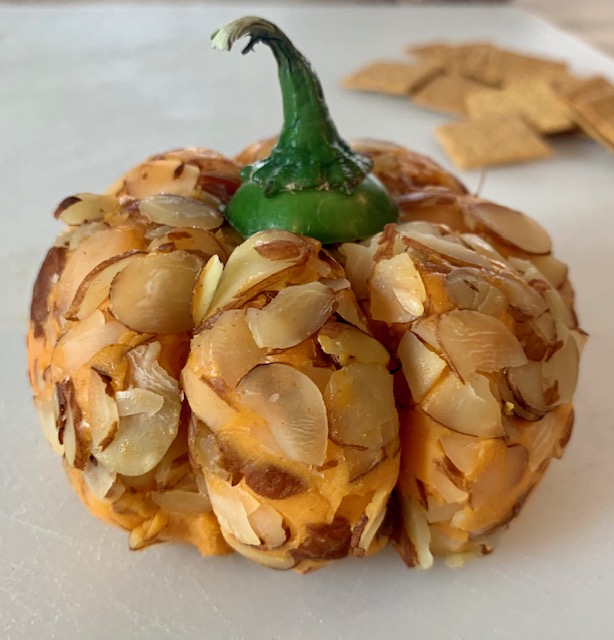 This one we are dubbing as a "craft a snack" because we know the kids can handle this one and who doesn't like squishing cheese balls? (giggle)
Just a few ingredients and 10 minutes and you've upgraded the boring cheese ball to a cute and festive delicious treat!
What you need: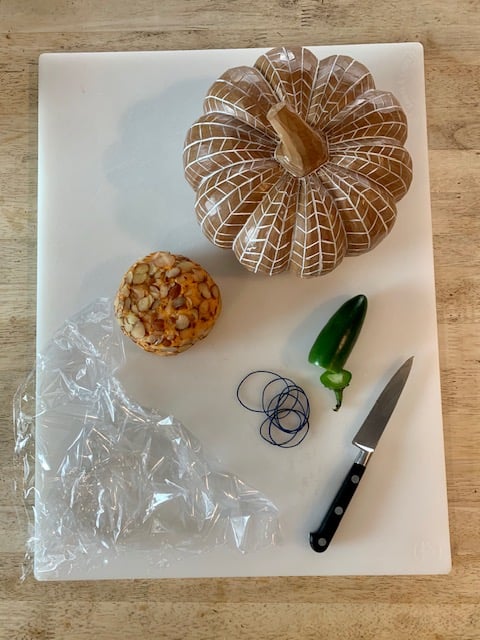 Cheese ball of your choice
Pepper top for stem (we used jalapeno because we like to add sliced pepper to the tray)
Crackers
Knife (butter knife if kids are making)
Rubber bands
Plastic wrap
Craft it:
1. Take your cheese ball out of the packaging and wrap it in plastic wrap. "Squish" it into the shape of a pumpkin.
2. Wrap rubber bands around the wrapped cheese ball to create a "pumpkin" look.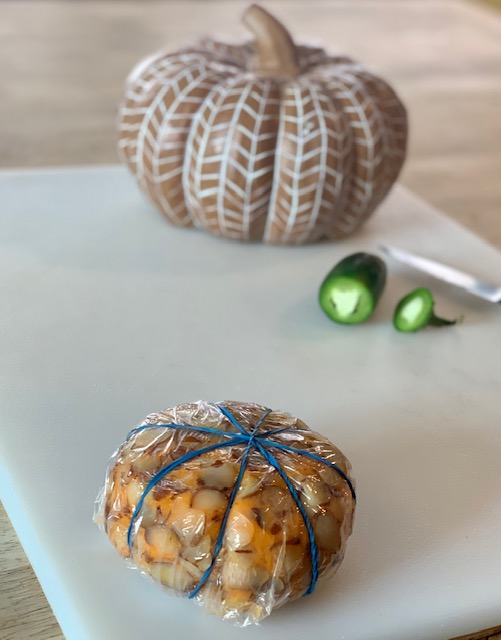 3. Using the back of a knife, press in along the rubber bands to make indentations.
4. Cut the top of your pepper off and use it as the stem.
5. Add to your charcuterie board for a little quirkiness or on its own plate with a side of crackers.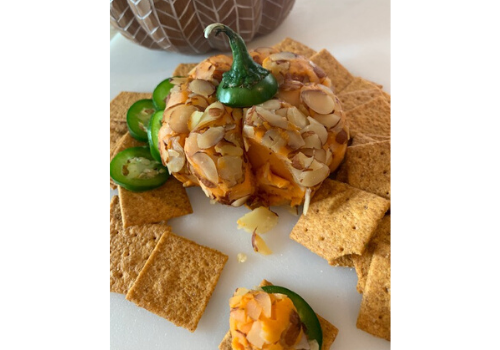 "Cooking with kids is not just about ingredients, recipes, and cooking. It's about harnessing imagination, empowerment, and creativity." Guy Fieri

🍴🍴🍴
Want to be part of our foodie family?