As we mentioned earlier, to say that New Orleans is a foodie town is an understatement. Turning 300 this year, New Orleans has a rich history of French, Spanish, German, African and Indian cultures bringing a big influence on the food scene. So you can imagine the interesting and delicious array of foods to choose from.
During our stay in September, we indulged in countless dishes including innovative appetizers, traditional treats, and touristy must haves. It can seem overwhelming to try and experience all of what New Orleans has to offer, but we've got you covered. Let us help you navigate the way to our top 10 must have EATS in New Orleans.
Our Top 10 Eats of New Orleans
Full list with links below
1. Muffaletta
A bit of history:
Sicilians were among the biggest groups of people coming to New Orleans. La Muffuletta which means "little glove" was invented by Central Grocery for the workers. They would pile mortadella, salami, provolone and olive salad on a loaf of bread and they were good to go. No mayonnaise was used in this sandwich as it would spoil in the heat.
Where to eat:
You absolutely want to get the original Muffuletta from Central Grocery. We tried a couple, and this one was the best. Something to be said about being the original.
2. Beignets
The first thing everyone wants to try, Beignets. Fried pillows of dough covered in powdered sugared goodness. A must.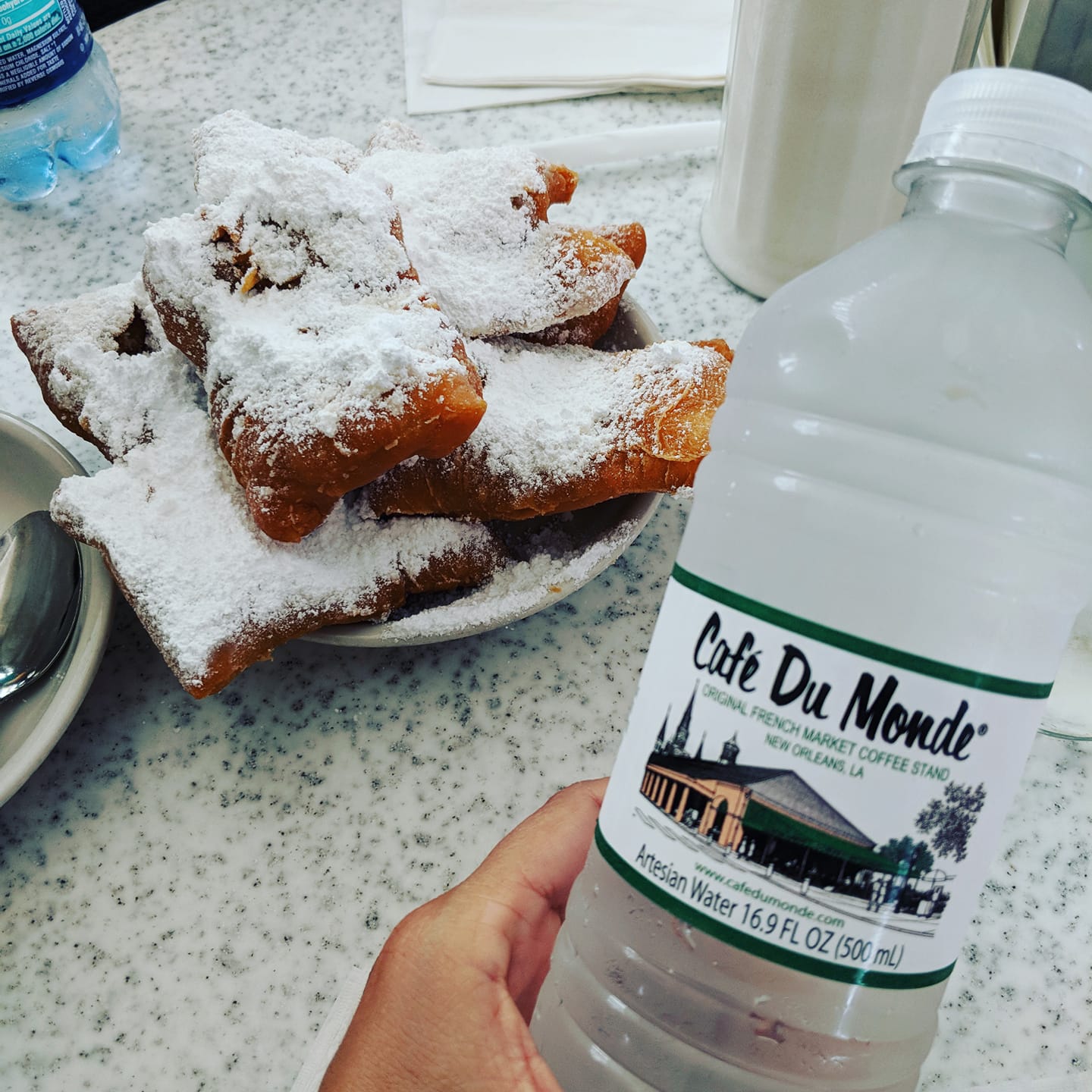 Where to eat:
While there is a bit of debate on where to eat beignets, they are all delicious.
Cafe Du Monde is the place to go but if you are looking for a place a wee bit less touristy, visit Cafe Beignet.
3. Charbroiled Oysters
A bit of history:
Charbroiled oysters are a common (and scrumptious) thing in New Orleans. The restaurant Drago's is home to the original Charbroiled Oyster invented back in 1993. (not shown) If you are not a huge fan of oysters, try these and you will be a forever fan.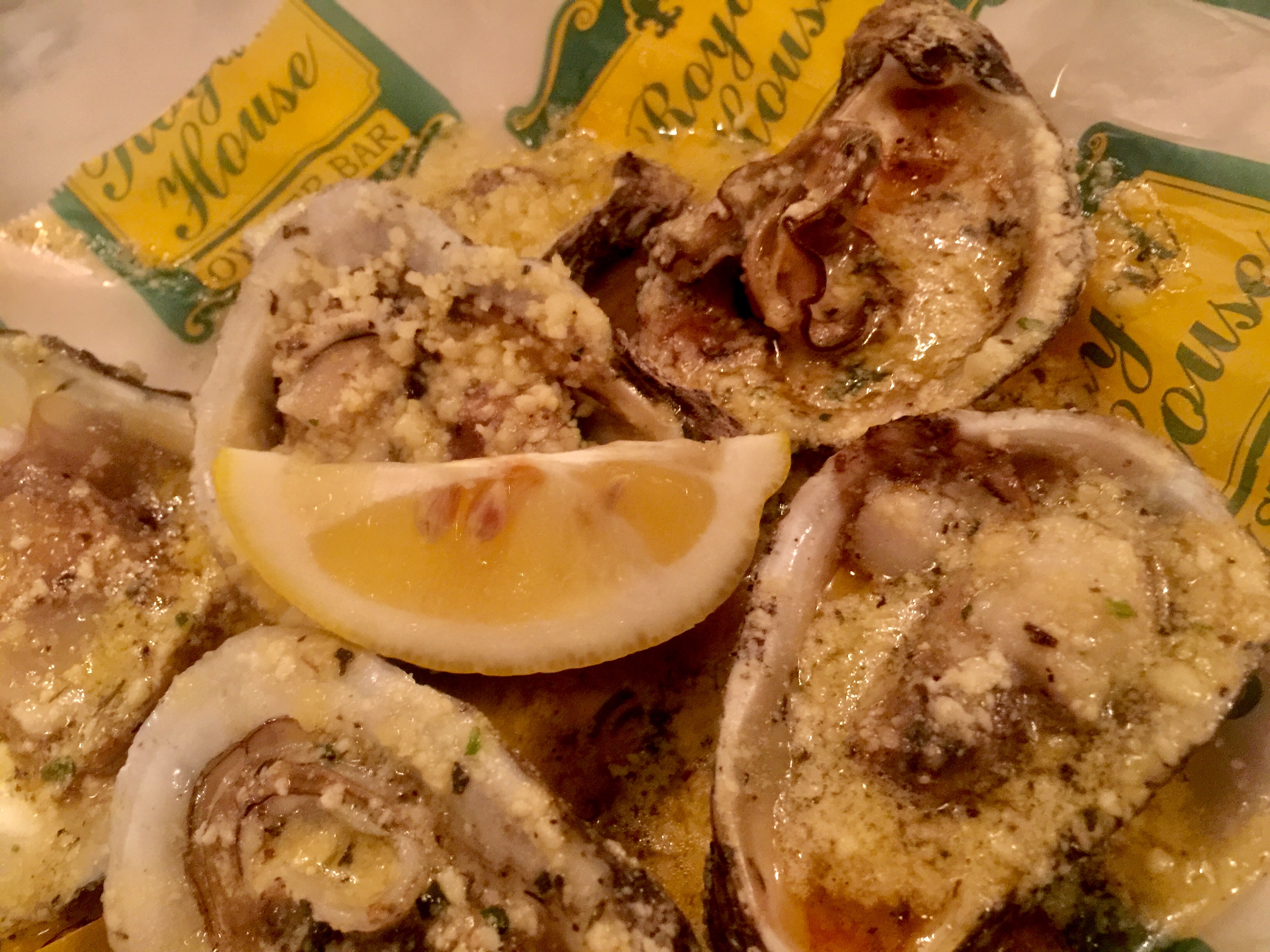 Where to eat:
You can find Charbroiled Oysters everywhere but we ended up at our destination by accident. Jet lagged and hungry, we walked Bourbon Street and ventured into The Royal House (shown) not knowing what we were going to eat. We dined on their Charbroiled Oysters and we are not kidding when we tell you that it was one of our favorite dishes in New Orleans. We asked for extra bread or we were going to lick the bottom of the dish because they were that fantastic.
4. Shrimp and Grits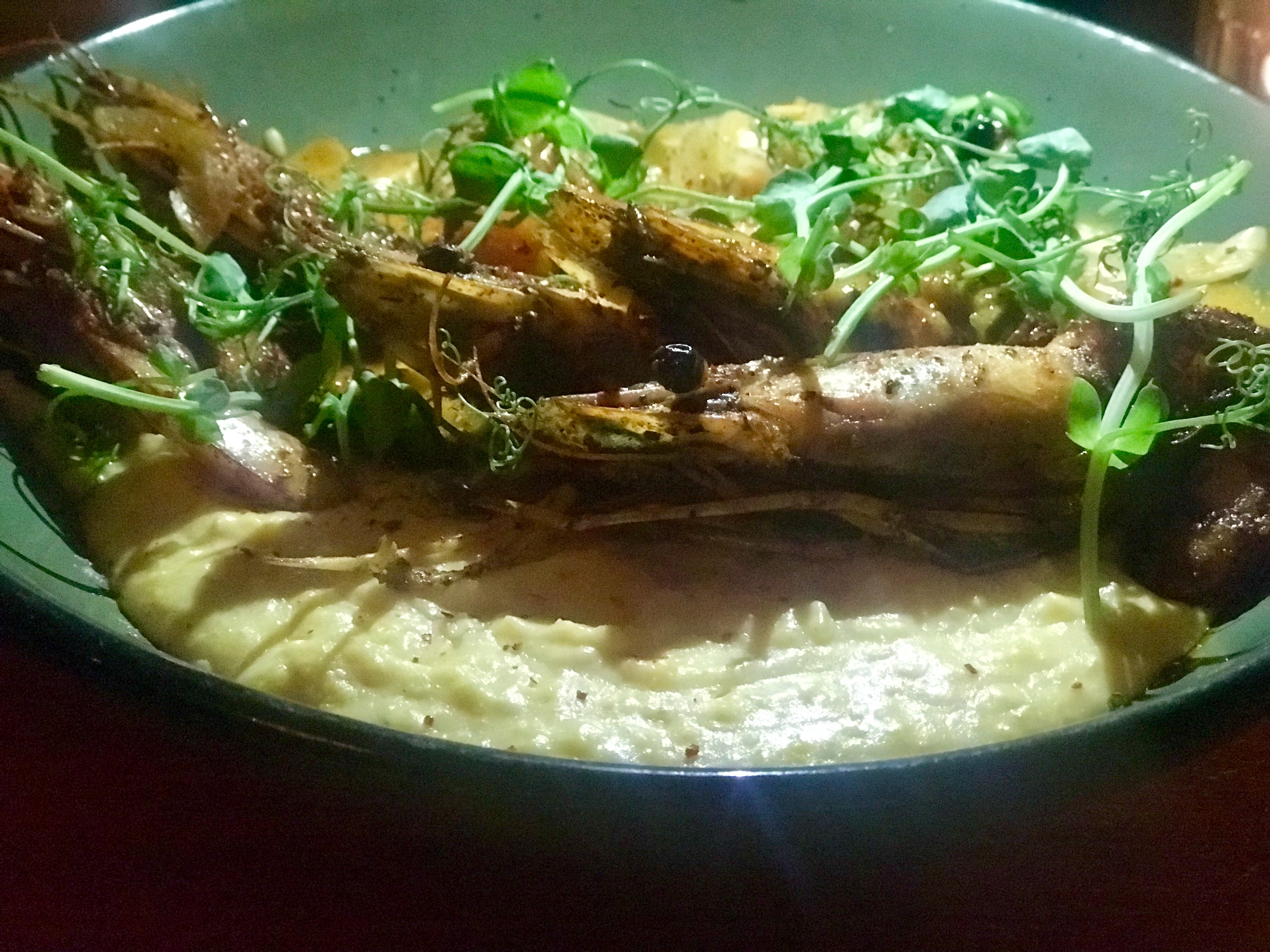 Where to eat:
One word. Cavan.
If you could have seen our faces when we spooned a bite of those velvety grits into our mouths. The creamiest most decadent shrimp and grits we have ever had. This is a meal you will never forget.
5. Gumbo
A bit of history:
All cultural elements of New Orleans coming together.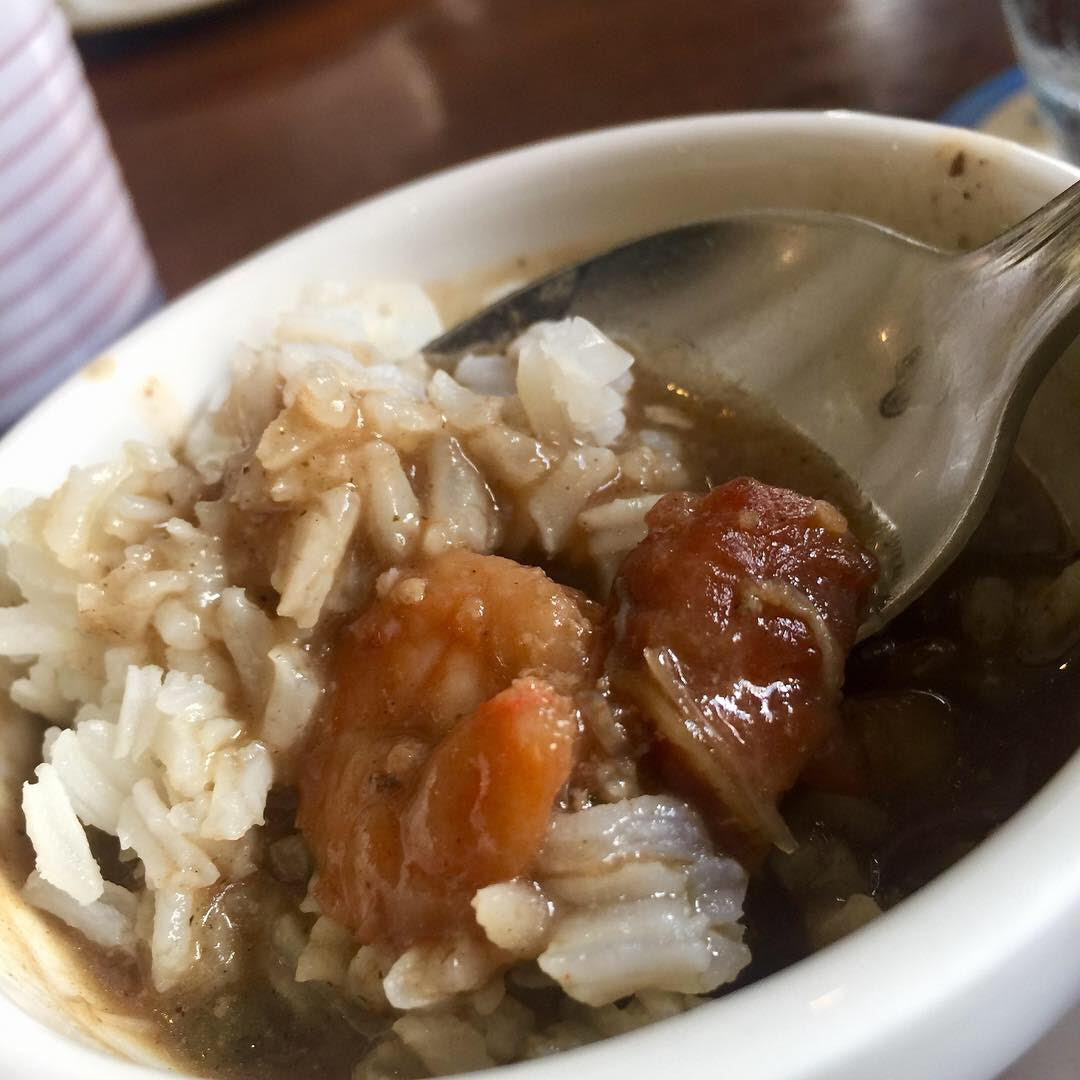 Where to eat:
The chicken and andouille sausage gumbo at the Gumbo Shop (not shown in image) is regularly voted as the best in New Orleans by the annual Gambit Readers' Poll every year. We also loved Dickie Brennan's Seafood Gumbo! (shown)
6. Po-Boy
A bit of history:
Originated in 1910, the Po-Boy was invented and given free to workers on strike. "Here comes another one of those Po' Boys!' The original sandwich was made with fries bread and gravy. Now, you can find all kinds of variations and having it dressed means you are adding pickles, tomatoes, mayo and lettuce. The only way to have it.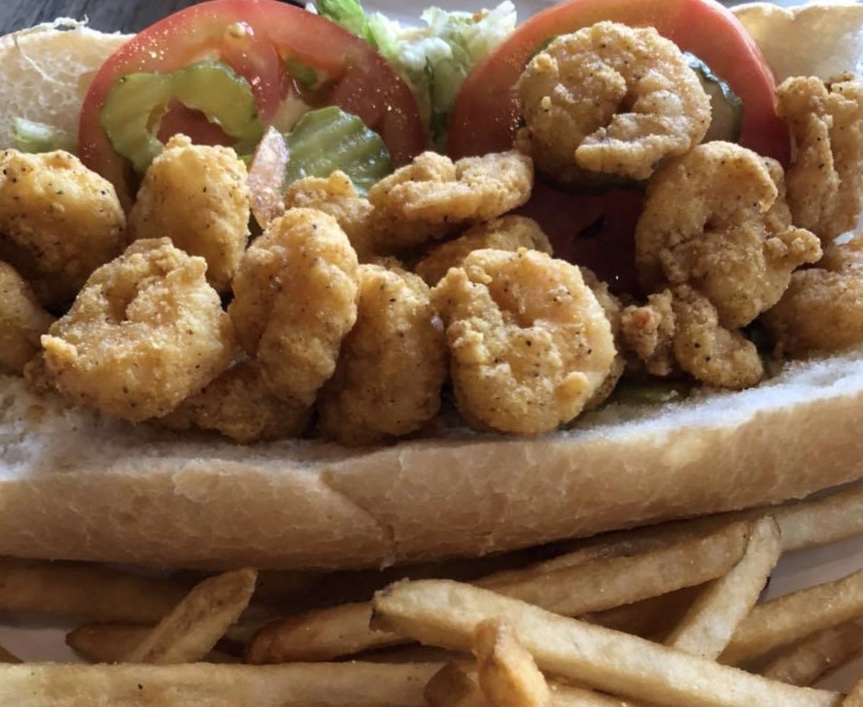 Where to eat:
You can find a great Po-Boy in just about any place in New Orleans, but by popular demand, we chose Guys Po-Boys and Coterie Restaurant & Oyster Bar.
7. Hurricane
A bit of history:
Pat O'Brien is reported to have invented the hurricane cocktail in the 1940s. The cocktail is a sweet alcoholic drink consisting of rum, passion fruit syrup and lime juice.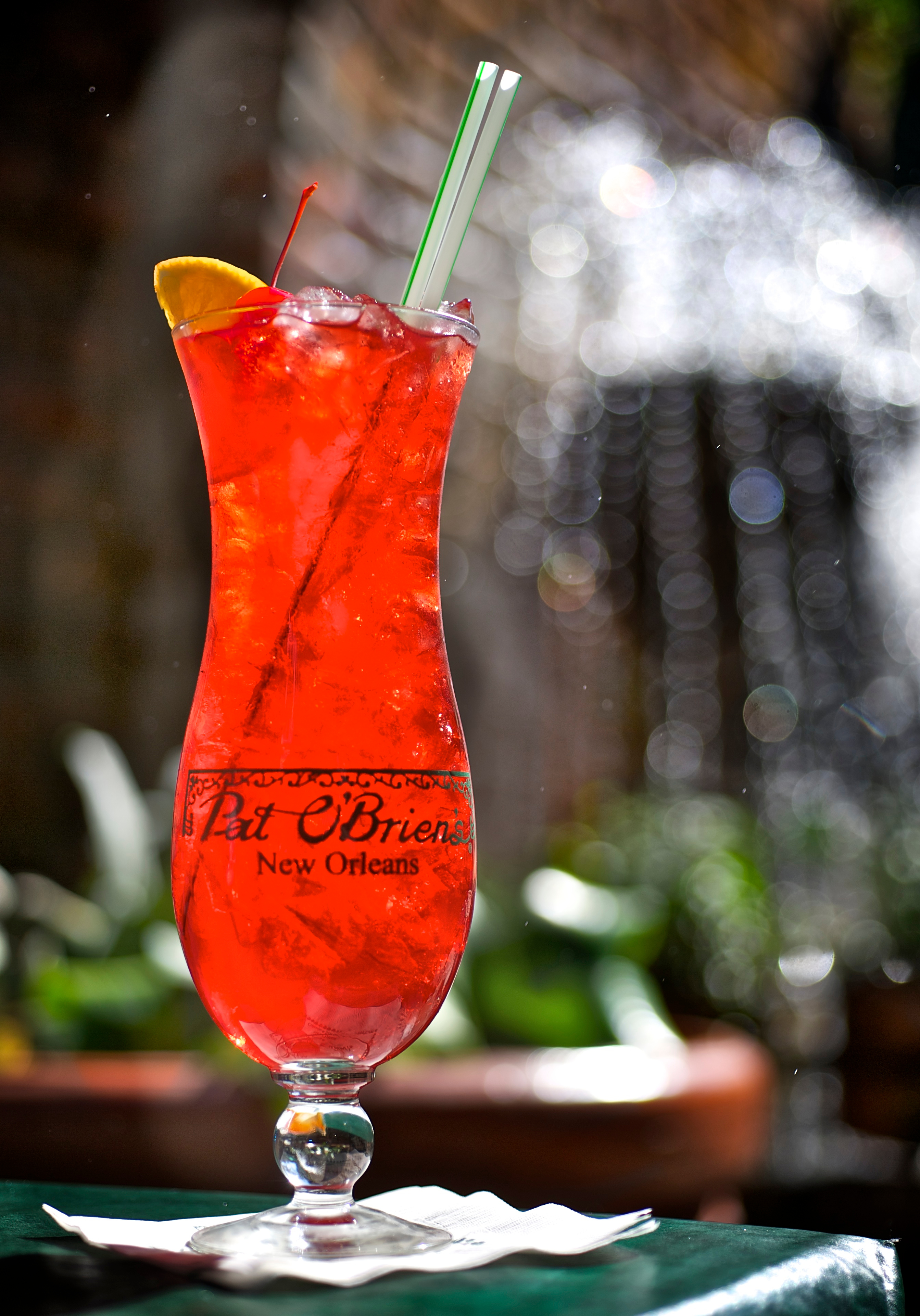 Where to drink:
You can pretty much find this New Orleans drink anywhere, but we suggest going to the originator, Pat O'Briens.
8. Fried Chicken Festival
A bit of history:
The Fried Chicken Festival (FCF) presented by Raising Cane's is a free outdoor festival that brings food, music, family and festivities together in celebration of the classic Southern dish. This free festival features more than 30 restaurants from New Orleans and around the United States.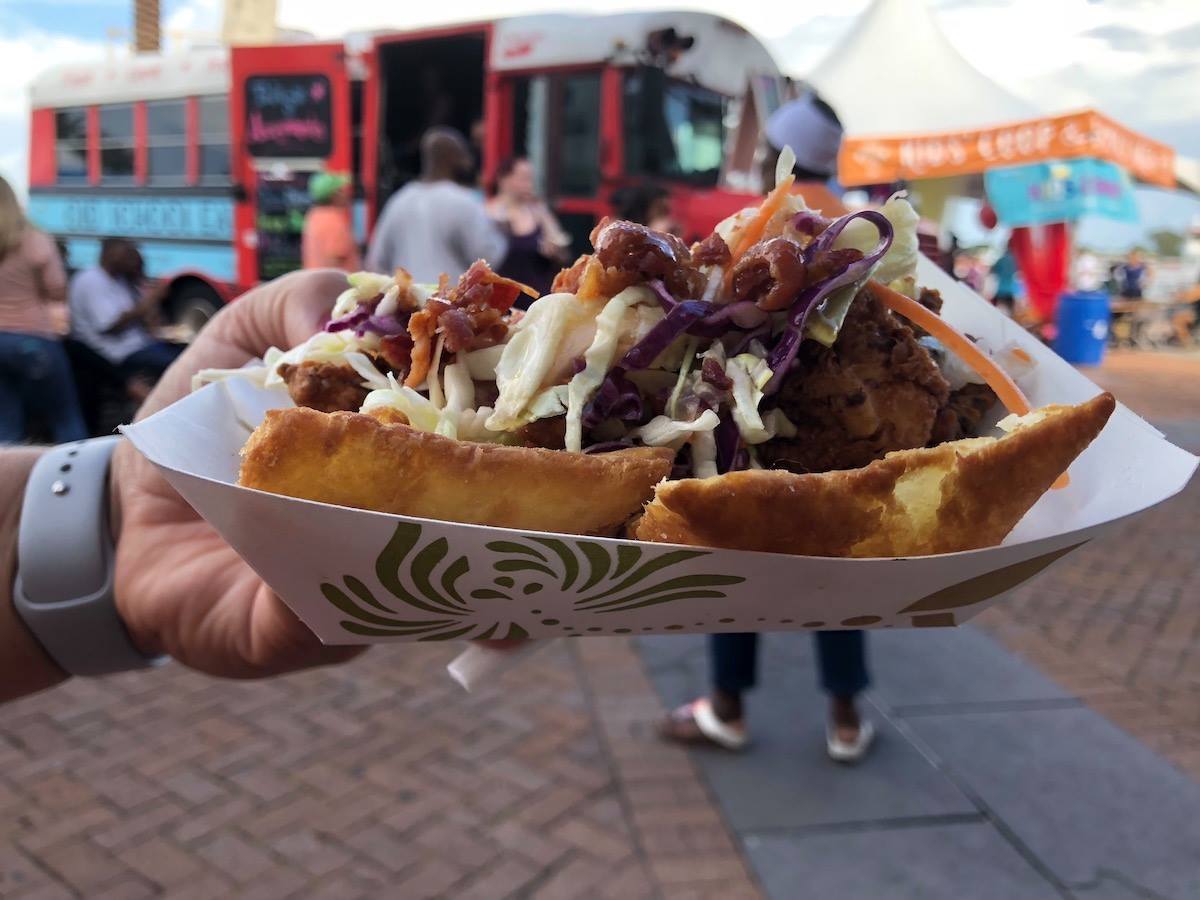 Where to eat:
During the Fried Chicken Festival is where you want to try and align your trip to New Orleans. If you want to try a little bit of the best fried chicken that New Orleans and abroad have to offer, this is where you want to be.
9. Pralines
A bit of history:
Invented nearly 400 years ago, the modern day praline is not very different then the ones made so long ago. Pralinières were the women who used to sell pralines on the streets of the French Quarter in New Orleans during the mid-to-late 19th century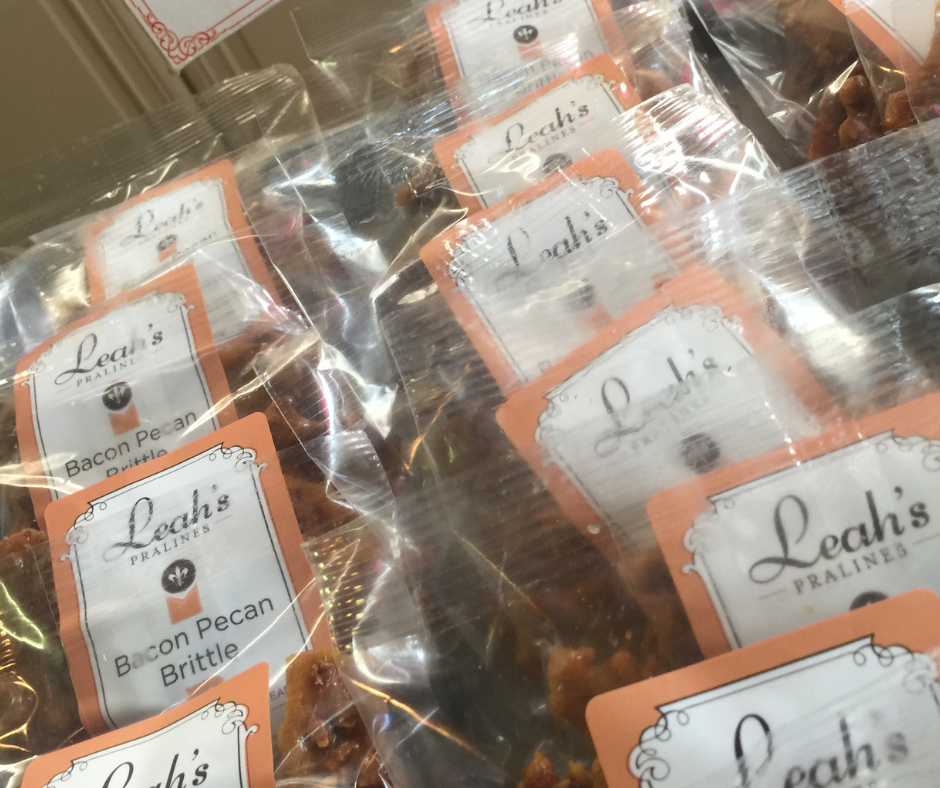 Where to eat:
Leah's Pralines reigns as the oldest, continually operating family-owned praline shop in the competitive confines of the French Quarter. We stopped at Leah's and swooned over the Palines and could not get enough of the Bacon Pecan Brittle. You had us at BACON.
10. Bananas Foster
A bit of history:
One of New Orleans' favorite desserts, is a lasting legacy at Brennan's Restaurant. A traditional New Orleans food invented in the early 1950's by Chef Paul Blange when Owen Brennan, owner of Brennan's Restaurant, challenged him to include bananas in a new desert for the restaurant. Fun fact: The Brennan family was instrumental in bringing bananas into New Orleans.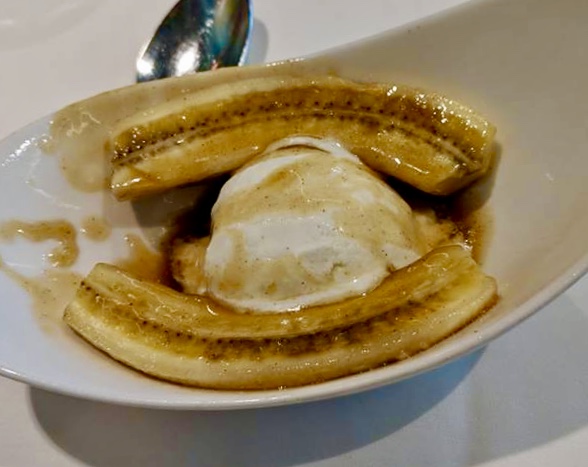 Where to eat:
Only one place. Brennan's. Visit this New Orleans Original for the original Bananas Foster.
Here is our Top 10 must EATS list in a nutshell:
Cafe du Monde for Beignets
The Royal House for Charbroiled Oysters
Cavan for Shrimp and Grits
The Gumbo Shop for Gumbo
Guys Po-Boys for the Po-Boy
Pat O'Briens for the Hurricane
The Chicken Festival for Fried Chicken
Leah's Pralines for Pralines
Brennan's for Banana's Foster