Did you know that the Kentucky Derby is known as the greatest two minutes in sports?
But that's not all. It is also the biggest day for drinking mint juleps, a day when it's OK to wear big flamboyant hats, a day when eating an astounding amount of food is expected, and a day when millions in bets are placed!
The Kentucky Derby, first held in 1875 at the legendary Churchill Downs racetrack in Louisville, is the longest-running sports event in the United States. So why fight it? Let's join this race and celebrate!
Here are some ideas for finger sandwiches and drinks you can serve on race day. And don't tell anyone -- they might just be as quick to put together as the race itself.
---
Kentucky Derby Finger Sandwiches
Cucumber on Rye Rounds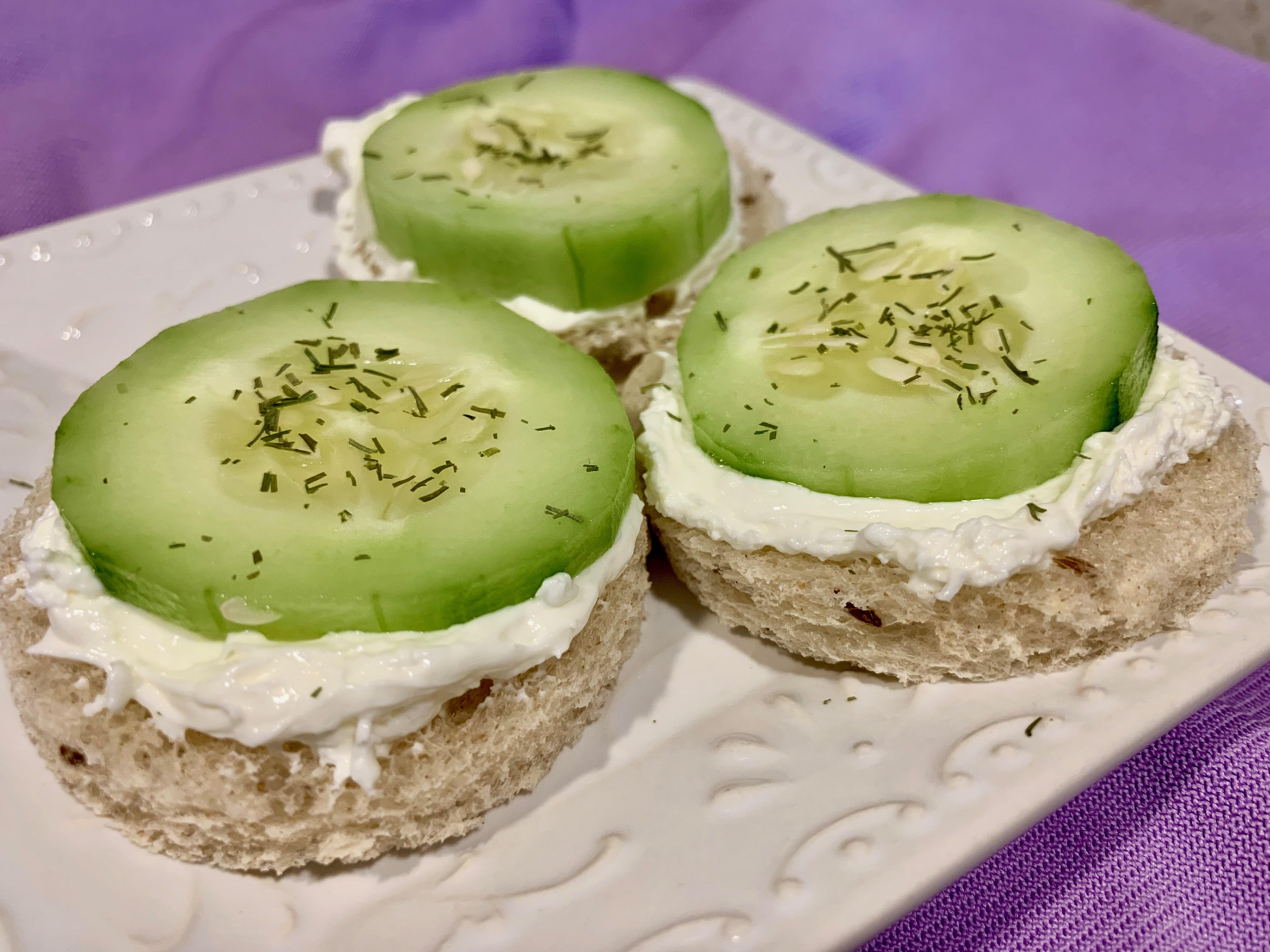 Ingredients:
Rye bread cut into rounds about the size of a slice of cucumber (we used a cookie cutter)
Peeled and sliced cucumber
Whipped cream cheese
Fresh dill
Directions:
Top rye bread rounds with cream cheese.
Top with cucumber.
Garnish with dill.
---
Pimento Cheese Triangles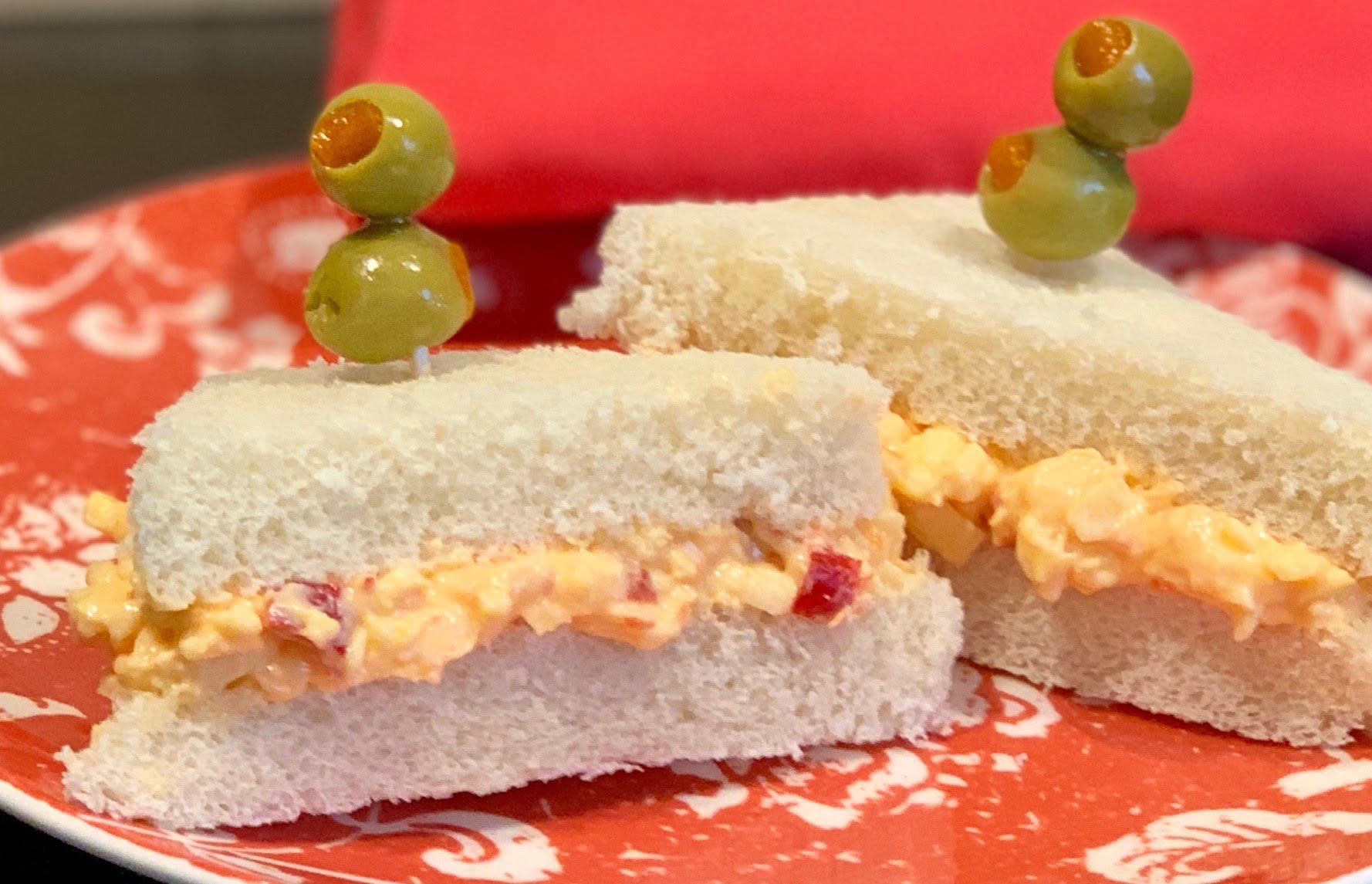 Ingredients:
White bread slices with crust removed and cut into triangles
Pimento cheese spread
Green olives
Directions:
Spread pimento cheese spread on one slice of bread.
Top with another slice and garnish with a green olive on toothpick.
You may also love these finger foods to serve:
Kentucky Derby Drinks
Peach Mint Julep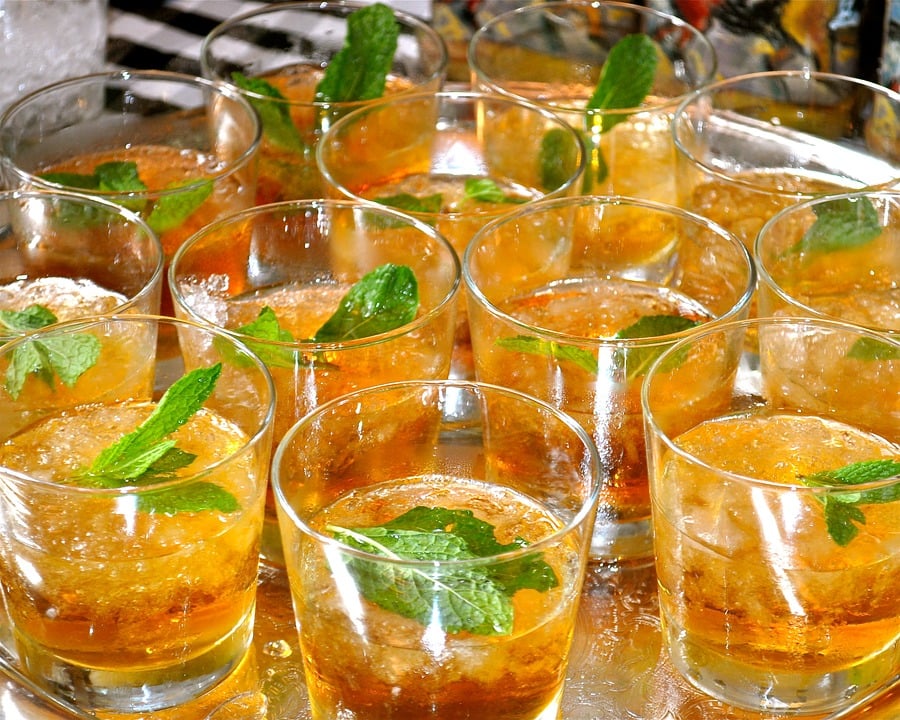 Ingredients:
2.5 ounces bourbon
1 tablespoon peach schnapps
1 tsp. sugar
1 tsp. water
Mint leaves and sprig for garnish
Crushed ice
Directions:
Gently muddle mint leaves with sugar, schnapps, and water in a glass.
Fill with crushed ice.
Add bourbon and garnish with a sprig of mint.
---
Char's Bloody Mary with Old Bay Rim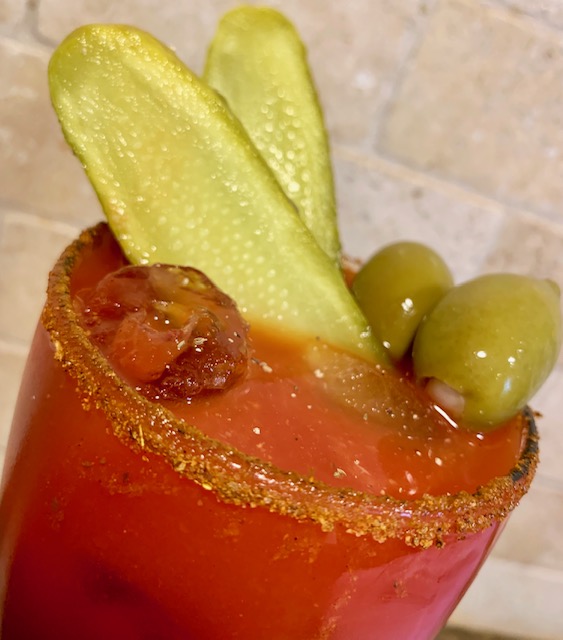 Ingredients:
2 oz vodka
4 oz V8 tomato juice
2 dashes Franks Red Hot
2 tsp prepared horseradish
2 dashes Worcestershire sauce
Wedge of lemon
1 pinch celery salt
1 pinch ground black pepper
Old Bay Seasoning for rim
Green olives and pickle spear for garnish
Directions:
Pour some Old Bay on a plate.
Rub lemon along the rim of a pint glass and roll into the Old Bay Seasoning to rim the glass.
Fill glass with ice.
In a shaker, squeeze in the lemon wedge, add vodka, juice, hot sauce, horseradish, Worcestershire sauce, celery salt, ground pepper, and shake well.
Pour into the pint glass and garnish with olives and pickle.

---
Other drinks to try:
Whatever horse you are cheering for, we hope you will "run for the roses" and enjoy these simple and tasty recipes during the race!